Poker Players Flee Blackpool Inferno

Paul Sandells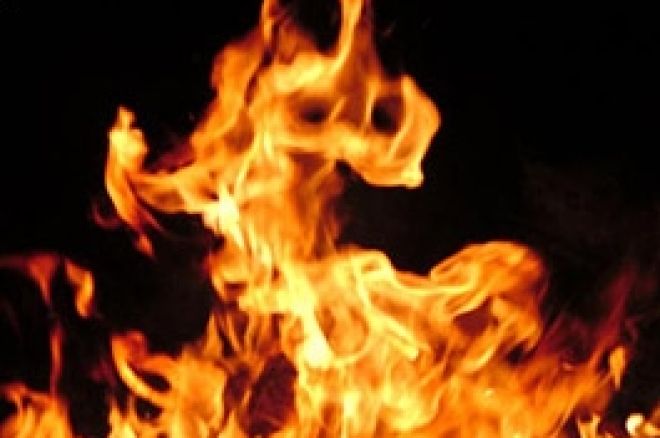 An early hours electrical blaze at The Grosvenor Casino, Blackpool, part of The Sandcastle leisure building, sparked safety fears amongst poker players today.
Stunned passers-by raised the alarm after seeing flames leaping from the front of a sign above the entrance. Emergency services were quickly on the scene and over 60 staff and members were evacuated. There are no reports of anybody suffering injuries at this time.
An electrical fault is believed to have started the blaze, according to local press reports.
One member of the casino told the Blackpool Gazette newspaper they "had to dodge drips of burning plastic as he left through the front exit, underneath the burning sign." The anonymous player went on: ""We were mid-game when a message came over the tannoy telling us to evacuate immediately. At first we didn't know why we were being evacuated. Then as we were being directed through reception we could smell burning plastic. As we left through the main doors I asked a member of staff what the problem was and he said 'look above your head'. It was then that I saw the flames."
Geoff Etheridge, watch manager, from South Shore fire crew was also on hand to comment: "Everyone had been evacuated by the time we arrived. The fire was prevented from spreading due to the quick actions of the fire service."
The next major poker festival at Blackpool, The Blackpool Bonanza, looks set to go ahead as planned from May 1st to May 7th this year.
Ed note: Things are heating up at William Hill Poker with their £5 per hour playing bonus.