Take a Spring Break with 24h Poker

Paul Sandells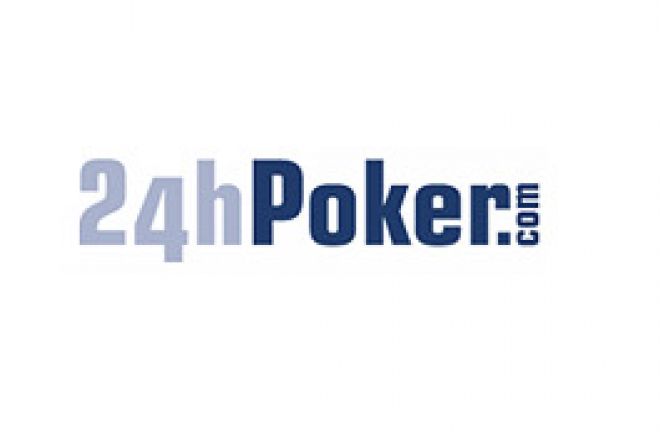 What better way is there to get over the winter blues, than to have a spring break to look forward to? 24h Poker have got a superb giveaway promotion running right now.
Ever fancied pitting your witts against Europe's finest... on a boat! Well, it's a little more than a boat, more ilke a luxury cruise liner. 24h Poker have organised a spring break poker cruise, departing from Sweden, the three day trip lands in Gdansk, Poland. Then turns around again, back to Sweden. What a great chance to see Scandinavia and the ultra cool Poland plus play some great poker tournament on board the ship.
The cruise program consists of
Day one
16:30 Check in opens.
17:20 Check in closes.
18:00 Departure.
18:00 Welcome drinks in the Panorama bar on deck 10.
18:20 Tournament starts.
21:00 Dinner break.
22:00 Tournament continues.
00:00 Tournament break day 1. Music party and sit and go will proceed.
Day two
08:00 Breakfast.
10:15 Breakfast closes.
12:00 Arrival.
12:00 Poland activities.
18:00 Departure.
19:00 Tournament continues.
21:00 Dinner break.
23.00 Music party rocks on.
24:00 Prize ceremony.
Day 3
12:00 Arrival in Nynäshamn.
The trip includes full cabin and breakfast facilities. Players will also be given the chance to attend a complimentary dinner from 24h Poker during tournament dinner breaks.
To qualify, you'll need to register for the cruise super satellite on March 1st. Buy-in is €250+€50 with a field limited to 126 players and 9 prizes, this is an excellent value tournament.
Ed note: Check out our full review of 24h Poker and grab €200 free when you deposit.