WPT Magazine For UK Players

Paul Sandells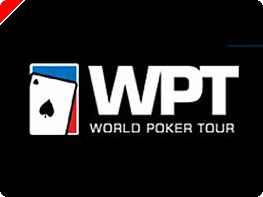 Future Publishing have announced the launch of a WPT magazine aimed solely at UK poker players. Set to go on sale in 2006, the magazine is likely to be just as popular as the TV show.
You've seen the big names fight it out for millions on the World Poker Tour. Now UK poker fans can soon get their hands on the WPT magazine.
In a deal with Future Publishing the WPT magazine will go on sale each month. It promises to carry features such as international poker circuit coverage alongside columns from the top poker professionals.
In a brief statement, Steve Lipscomb said "World Poker Tour is the global leader in poker and we have big plans for 2006 in the UK. Future's official title will bring all the thrills of our tour to the UK's ever growing community of poker players."
Future Publishing is one the UK's top magazine publishers with a huge variety of titles under its belt. They include: Mountain Biking UK, Playstation 2 Magazine, PC Gamer, United Magazine, PC Answers, Cross Stitcher Magazine, Your Family Tree and popular mens title FHM.
In an increasingly popular magazine market, the WPT clearly feels there is still space for their product.
Ed note: Get yourself $100 extra this Christmas, open a new account at VC Poker for a bank roll boosting bonus.