William Hill Poker Goes Greek

Michael Friedman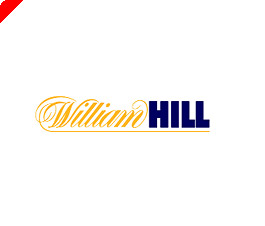 William Hill Poker is known across Europe as a top betting platform and as one of the biggest online poker communities in the world. Hill's world just got a little bit bigger as it moves to open a Greek-language poker site thanks to exclusive licensing from WagerLogic Limited, a division of leading software developer, CryptoLogic.
"William Hill's Greek language launch points to the global potential of Internet poker and that CryptoLogic software enables leading brands to localize their online offerings for worldwide appeal," said CryptoLogic's president and CEO, Lewis Rose.
Rose cited the company's experience as a key reason for helping its international expansion. "CryptoLogic's decade of experience in delivering multi-language, multi-currency software has long been a strategic advantage in the Internet casino market and it's exciting to bring the same strategy for success to the world of Internet poker," Rose said in a recent press release.
William Hill's new site is only the first use of CryptoLogic's software in a European language. The site will give Greek players relative ease, playing in their local language and use local currencies as well as dollars, pounds, and Euros for deposits and withdrawals.
According to William Hill's group director of interactive business, Peter Nolan, believes that the time is right for William Hill's European expansion. "Whether it's playing for fun, playing for pennies, or playing for high stakes, Internet poker is one of the fastest-growing games in Europe. One of the key benefits of our long relationship using CryptoLogic software is the flexibility with which we can take the fun and excitement of William Hill Poker to new people and new places."
WagerLogic's managing director also agreed that William Hill's expansion is perfectly timed. "Europe is one of the most promising Internet gaming markets. We're delighted to enable William Hill to be one of the first to offer a world-class multi-currency poker room in the Greek language - and look forward to seeing excellent results."
Ed note: If it's all Greek to you, try playing at William Hill