Star City to host 2006 Grand Slam

Tony Bromham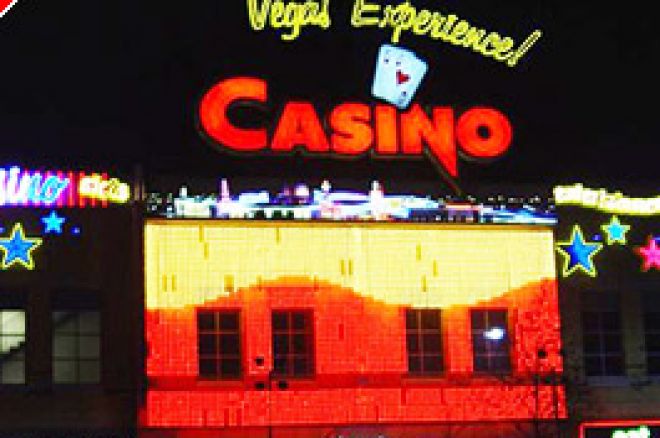 This will be televised and could be a defining tournament pitching seven national teams of poker players against each other. The players will be from England, Wales, Scotland, Northern Ireland, Republic of Ireland, France and Sweden.
Each team will comprise six players and all 42 of them will converge on Star City on 10th and 11th January to participate in a single two-day no limit hold'em freezeout tournament, each player buying in for €5,000, making a total prize pool of €210,000.
Although the tournament will be played by individuals, the final position of a player's finish will determine his or her points scored which will then be attributed to the relevant national team. The team with the most points shares a team prize of €110,000. The individuals themselves will receive cash prizes for the top three places only, paying €50,000, €30,000 and €20,000, for 1st, 2nd and 3rd spots respectively.
It will be filmed for Sky TV before a live studio audience and shown in March 2006 in six one-hour shows. The tournament will have an "intermission" period during which TV will film the teams discussing strategy and tactics.
Most of the teams will include established professional players but there is a small window for internet qualifiers. Five qualifiers will take up seats with the Irish (2), Northern Irish (2) and English (1) teams. The captains of the teams so far confirmed are Donnacha O'Dea (Ireland), Ivan Donaghy (N Ireland), Dave Colclough (Wales), Gary Jones (England) and Chris Bjorin (Sweden).
This inaugural event is clearly centred on the UK and Ireland but the potential in the future is clear to see with so many other European countries likely to want to participate in future as poker's popularity expands across the continent.
The added ingredient of teams relying on their remaining players for a potential payday suggests a fascinating viewing spectacle. It will be intriguing to hear the half-time team talks!
Ed note: Beat your fellow Europeans at Europoker.com and grab a $100 bonus.