Mobile Phone Gaming To Lead The Way

Paul Sandells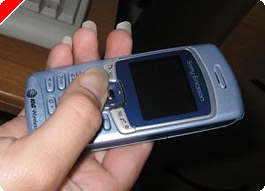 By 2009, experts are predicting mobile phone casinos and poker rooms will be making in excess of $4 Billion per year. But, you don't have to wait that long to start playing.
Poker on your mobile. Is it really possible? Well, apparently so. Back in November we revealed The Poker Channel had teamed up with Stream Group PLC to provide and promote mobile poker and other gaming products. Now 7WIN7 have entered the market place with their own mobile casino and poker room.
Juniper Research, headed by Dr Windsor Holden, estimate mobile gambling, which includes lotteries and sportsbooks, will be worth over $19 Billon by the end of this decade. With casinos and poker rooms taking a sizable $4.5 Billon.
"Governments are generally less censorious about lotteries than other forms of gambling" said Dr Holden "with the result that mobile lotteries are likely to become established fairly quickly in a greater number of markets."
Holden continued "These forecasts are based on the premise that a number of countries - most notably the US and China - will remain strongly opposed to the introduction of most mobile gambling services in the short and medium term. Should this situation change, then quite clearly the figures would be revised upwards to reflect this."
So, quite clearly, there is room for more expansion in mobile gaming still to come. If America and China become more relaxed about gaming on this platform these figure could be dwarfed.
Peter French, of Casino Phone Technologies said "The UK is taking the lead with regards to this issue. They really get it and understand that by passing comprehensive and user-friendly gaming legislation they will reap the considerable financial benefits, and also become the European centre of development for the mobile-gaming industry."
It seems the future is bright, the future is UK mobile poker. That is, if you intend to "raise as you go"
Ed note: Still playing poker on your PC? Then you should give VC Poker a shot to claim a $100 bonus when you make a deposit.