FIVE Lands Huge Party Poker Deal

Paul Sandells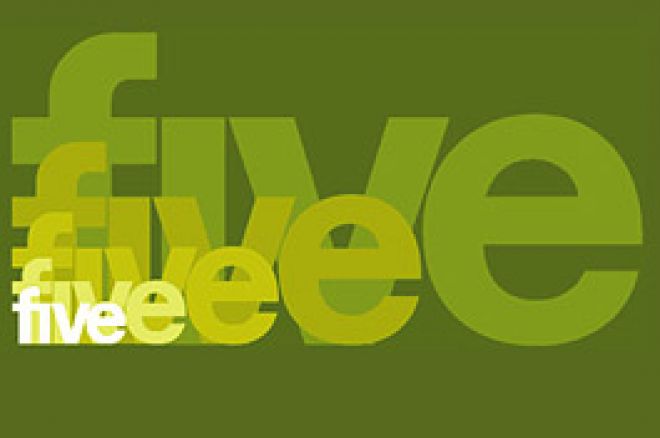 As more and more main stream television channels discover the popularity of poker on TV. FIVE have jumped ahead of the rest by securing a 12 month sponsorship deal with online poker room Party Poker.
Three major poker tournaments, comprising of 72 hours of broadcastable footage, will be sponsored by the online gaming giant Party Gaming PLC and their poker room Party Poker. FIVE's late night poker programmes will air from mid-December at around midnight, each weekday.
Never one to miss an opportunity, Barry Hearn is behind the company producing the live poker coverage. Matchroom Sports will produce the Party Poker.com European Open and the Partypoker.com World Open.
FIVE also have plans to get into the online poker market themselves. With plans to work alongside Party Poker in the development of their own poker website.
Jonathan Lewis, FIVE's head of commercial development, said: "This is a great marriage between the editorial and commercial endeavours of FIVE's business.
"We realised very early on that Poker programming was significantly outperforming station average audience levels in the late night slot. We also saw the huge emergence of the online sector and were able to capture this in one overall deal."
FIVE launched on UK television in April 1997 and has become a popular channel for alternative television. Party Gaming PLC recently floated on the FTSE and were valued at £4billion. Their poker room is considered the largest on the internet, yet despite this their share price has tumbled and legal rumblings have been heard from ex. poker room skins, like Empire Poker, after a recent seperation from the Party network.
Ed note: You can play on TV from your own home, on the Prima Poker network, join 32 Red Poker and become a star today.