PartyGaming PLC Stock Rebounds

Paul Sandells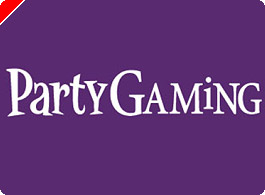 After a horrendous floatation on the UK stock market, Party Gaming PLC shares have rebounded today as investors return to the market buoyed by positive news from the online poker giant.
Party Gaming PLC, the company behind Party Poker, listed on the FTSE back in late June this year. Surrounded by hype the stock rose encouragingly from 130p to a high of 167p in mid-August.
Following a series of "bad beats" for the online poker co. including the news that former skin Empire Poker was to sue for "substantial" damages, the stock crashed to lows below 80p, as investors dumped Party Gaming in their droves.
News from Party Gaming PLC today brightened the mood of investors as the company announced full-year revenues and earnings beating expectations after it signed up more poker players and launched new casino-style games.
The company reported average daily gross poker revenues rose 14 pct to 2.7 mln usd in the two months to November and said as many as 40 pct of its punters were also playing blackjack, one of the recently introduced games.
chief executive Richard Segal said in a statement. "Our business has continued to perform well across the board during the fourth quarter with both our poker and casino businesses showing strong growth,"
"To get 40 pct of their customers playing blackjack just two months after launch is pretty impressive. It suggests there's still plenty of growth to come from cross-selling products," said Daniel Stewart & Co analyst James Hollins.
Ed note: See YOUR interest in poker increase by playing at Everest Poker and get $50 for free