Andy Black Falls At The Last In Belfast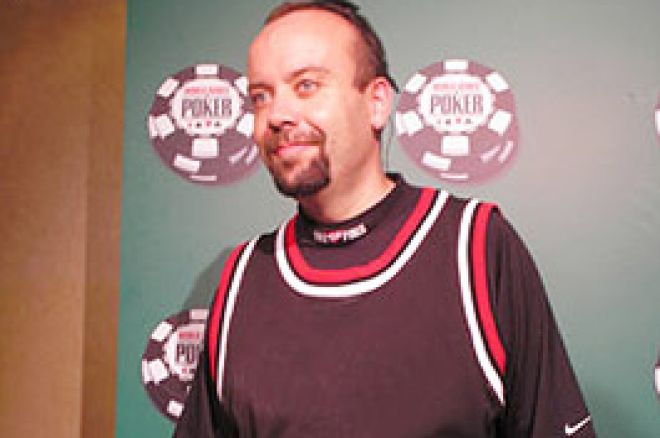 The Irishman who took the WSOP main event by storm in 2005, has just failed to land the Northern Ireland Poker Championship in a hotly contested tournament.
The Cavendish Club in Belfast is rapidly becoming one of the most popular poker clubs in the UK right now. Northern Irish poker is growing at the same astounding rate as on the mainland. Testament to this was the recently held Northern Ireland Poker Championships, which saw in excess of 120 runners stump up £1000+£80 to take part in the main event.
A good number of English players made the trip over the Irish sea, including Paul "Action Jack" Jackson and, man mountain, Trevor Reardon. But, it was the Irish boys who took home the spoils.
Who could forget Andy Black's smiles and tears in this years WSOP? There were no tears this time, though, as Black and the highly respected Paddy McCloskey settled down to fight it out in a heads-up duel.
McCloskey was announced the outright winner for a handsome prize, just shy of £50,000. Black had to settle for second and £22,140 for his efforts.
Nineteen players from the 123 runners went home winners though, with 19th paying £1230.
The result in full:
1st Paddy McCloskey (Ireland) £49,200
2nd Andy Black (Ireland) £22,140
3rd T Chessa (England) £9,840
4th Brian Lagan (Ireland) £7,380
5th Jim Cotter (Ireland) £6,150
6th R Deans (England) £4,920
7th Trevor Reardon (England) £4,305
8th Eddie Swafield (Ireland) £3,075
9th Shane Harker (Ireland) £2,460
McCloskey earns 1800 European ranking points for his victory.
Ed note: Win a seat at the EPT with Bet Direct Poker + earn a generous bonus just for registering a new account and making your first deposit