Mickey Wernick Scoops Euro Rankings

Paul Sandells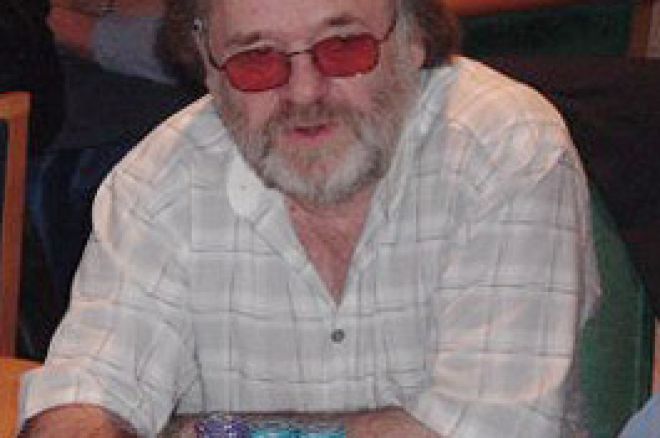 "The Worm" has certainly turned in 2005. Mickey "The Worm" Wernick has been crowned overall European Rankings winner for the year, with a whole host of British players on his heals.
Wernick, the Birmingham pro', has had an incredible year that started out relatively slowly. Without a cash finish to his name in January and only a few minor placings in February, few would of tipped Mickey to go on to top the rankings this December.
With a 3rd in the main event at the Luton Spring Festival in April, Mickey really kick started his season. He quickly won a Pot Limit event at the Blackpool Bonanza in May, before jetting off to the World Series of Poker in the summer.
On his return, Mickey set about running riot at many ranking events. In August he cashed four times. In November, three times including two runner-up cashes. Surprisingly only his second European ranking victory of the year followed in December. The Luton Christmas Cracker main event was the venue for his £27,100 success. Not content with this Mickey head off down the road, only a few days later, to claim second in the Brighton Christmas Cracker £300 tournament.
Mickey's best ten results leave him over 1,000 clear of nearest rival, Frenchman Pascal Perrault. With 9,480 Wernick's total will take some beating, under this format, in the years to come.
The top ten players in the overall standings were:
1st Mickey Wernick (England)
2nd Pascal Perrault (France)
3rd John Falconer (England)
4th Dave Colclough (Wales)
5th Charalambos Xanthos (Cyprus)
6th Rob Hollink (Holland)
7th Ian Woodley (England)
8th Julian Thew (England)
9th Keith Hawkins (England)
10th Robert Binelli (Italy)
Sixth place Rob Hollink won the Holdem rankings despite only playing four events in this category.... and your reporter? 232nd, oh well, there is always next year!
Ed note: We rank the cash tables at Euro Poker very highly. Get a $100 deposit bonus by joining now