Laddies For Sale?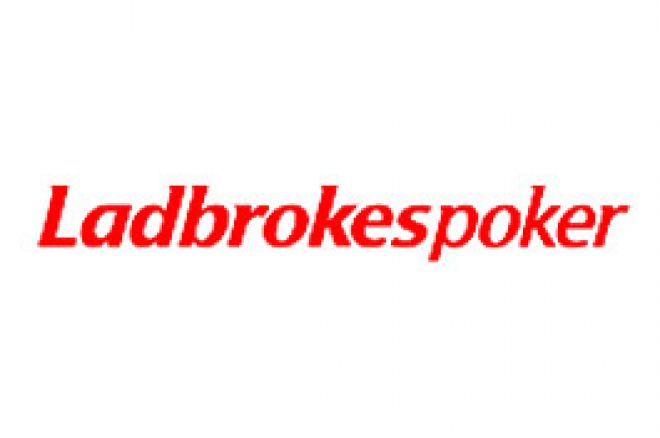 Hilton Group plc, the stock market quoted hotels and betting chain, has confirmed that it has received what it calls "expressions of interest" in its betting and gaming division, Ladbrokes.
This has followed the ongoing discussions that Hilton Group is having about the possible sale of its hotel assets to its separately owned namesake company in the USA, Hilton Hotels Corporation.
Ladbrokes, which includes the successful Ladbrokes Poker operations, is the focus of interest from several private equity firms possibly valuing the entire Ladbrokes operations at over £3 Billion!
One question that comes to mind is how much of an attraction the poker operation is to potential buyers. According to a quote from an analyst from Pru Bache, "If you can cash in on these high hotel ratings in the U.S. and a strong industry there and reunify the brand and also offload the dowdy old betting shops onto these over-exuberant private equity people it is a good result."
So, if one analyst considers the Ladbrokes chain to consist of "dowdy old betting shops" maybe he hasn't considered what other attractions there are. Ladbrokes Poker is one of the leading UK-based on-line poker rooms attracting some major players with its high stakes games as well as being a strong brand for new players to join. Given the stratospheric stock market ratings being accorded to the Party Gaming and Sportingbet groups, it doesn't take a genius to conclude that a private equity firm would spot an opportunity to realise similar value from Ladbrokes Poker.
Barry Dixon, an analyst at Davy Research said, "Ladbrokes is an attractive business in terms of management, cashflow and growth potential, particularly in online poker where it has the largest European site."
It will be interesting to see how this story unfolds in 2006 as there seems little doubt that consolidation of the poker sector will continue apace. Already, Party Gaming has floated on the London Stock Exchange and subsequently has been busy with its Party Poker brand causing other companies such as Empire and Coral to re-assess their poker operations.
2005 also saw much discussion about whether Betfair will sever its ties with the popular Cryptologic platform. Betfair also confirmed its acquisition of the recently formed Pokerchamps online poker room, which uses its own high-spec software.
One thing is for certain; the New Year promises a lot more action on and off the poker tables.
Ed Note: Make a New Year resolution to play at Ladbrokes Poker and grab a $100 bonus