Alan Brazil To Head Charity Poker Tournament

Paul Sandells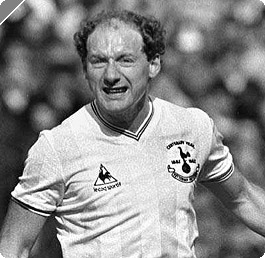 Former Manchester United and Ipswich Town football star, Alan Brazil, is to take part in a special charity poker tournament. Despite the charity benefits, the 46 year old will be 100% focused on the game.
Brazil, now a presenter for popular radio station Talk Sport, said "I love the thrill and I've been practising my best poker face. Hopefully, I'll do OK."
Family man Alan will be facing other former football stars in the event. former Celtic player Ramon Vega, Lee Chapman and Steve Claridge will play in the final.
"They are tricky customers" notes Brazil. "The skill comes in when you don't have a good hand. That's when you need to know who is bluffing."
Any winnings Alan picks up will go to Guy's Hospital. "My daughter had an operation there for a hole in her heart when she was four." He said, "The staff were fantastic and it would be nice to help them out."
Each player has nominated a charity for their winnings to benefit. The group will play with a virtual pot of money which will be exchanged for the real thing at the end of the tournament.
This event follows on from various poker charity events arranged in 2005. Most notably Poker4Charity has arranged several tournaments, benefitting needy children to the tune of thousands of pounds. It seems poker players really do have a heart afterall.
Ed note: Everest Poker are feeling generous too, get yourself $50 for free by joining today.