An Interview With Rob Yong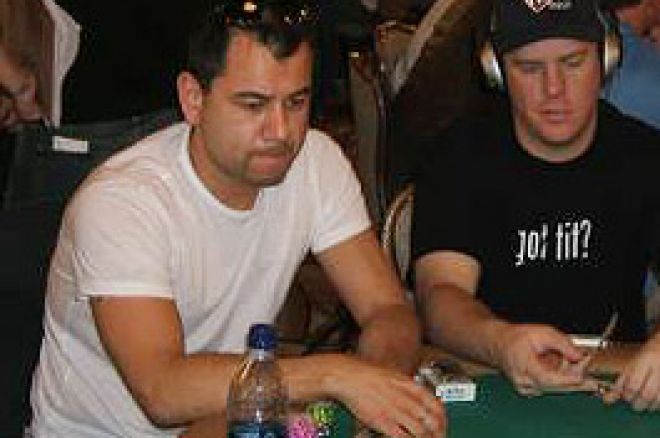 Nottingham based Rob Yong is a familiar face on the UK poker scene. Having spent the last two years travelling the world to play poker he is back home now and ready to start his new business, a poker club.
Hi Rob, thanks for giving me a few moments of your time. You have been searching around for premises for a new poker club recently, how has that been going?
It's been very difficult to find suitable premises with car parking and D2 licencing in the Midlands. We have been negotiating on one particular set of premises in Nottingham and have had my offer accepted subject to contract. Its 15,000 sq ft with 226 car parking places and already has the D2 planning licence so is perfect. The only downside was that they were asking for £325,000 per annum for the lease, but we've managed to agree a reasonable reduction.
With the Gutshot Club currently in legal trouble, will you be applying for a gaming licence or going down the "It's a game of skill, like chess" route?
We are applying for a Gaming Licence and have been in constant contact with the Gaming Board over the last 6 months. They have been very helpful although I feel that a Poker Club should not have to incur all of the licencing costs of a Casino. I believe this will change in the future due to the growth in Poker, but not soon enough for our Club. The costs of a gaming licence are at least £60,000, more if you get serious objection from third parties.
What are you hoping your club can offer members that regular card rooms don't?
This is not a "money making" venture, so we are not concerned with competing with other card rooms. We will create a club that has the capacity to hold tournaments with 500+ runners, we will focus more on freezouts than buy-ins and we will have a set of rules that will be enforced without exception. The club will be dedicated to poker and all decisions will be made for the benefit of the poker players, even down to the menu in the restaurant. This club will suit the serious poker player but all bankrolls will be catered for, even if this means running the club at a financial loss. The club will also generate money for my charity through employee donations (it will employ 60 people) and tourney prize pools.
Your home game appears to be becoming the stuff of legends. It sounds like a pretty lively event?
Very lively indeed, we play "vegas rules" where anything goes when you in a pot heads-up. Last time we had a 20 person comp, £1000 buy in (+ £50 donation to my charity) and we had over 70 people in my house, drinking, playing side games and watching the comp. My Dad did a BBQ and all drinks and food were free for everyone. We even had a firework display because it was November the 5th!
Any 'big names' turn up to play?
Loads, we had Simon "Chubby" Nowab, Dave "El Blondie" Coleclough, Paul "No Action" Jackson, Michael "don't call me Beppe" Grecco and many more, the line-up was frightening, Grecco won it and pocketed the £9k first prize, Steve "A2" Warmsley got £5k for second, and I finished a miserable 3rd with £3k.
I heard you had a spot of trouble at Notts Gala a few nights ago. Care you explain what occured?
Yeh, we got 4 handed and I had 40% of the chips, I refused to do a deal and the 3 of them started talking in a foreign language. The ringleader then explained to me that they were all splitting their prize money equally, so effectively I was playing against 3 players. I lost my temper when they started slow playing passing blinds and picked up my chips, threw them across the table and told the Dealer to chop it 4 ways.
I'm guessing when your club is up and running you will clamp down on things like that?
100% .We will have a set of rules and penalties for breaking them. If people don't like the rules they shouldn't play in the club. The club will be run very professionally and we only want decent people to join. We would rather have fewer members but nicer people if you know what I mean. The employees and the members will be the most important people in the Club.
What would you like to see happen to the UK poker scene for the greater good?
1. WPT event (maybe the Vic could get one when they expand their card room).
2. Common set of rules across all card rooms.
3. More money added to prize pools by sponsors.
4. A recognized UK championships.
It's been a pleasure Rob. All the best with your club.
Cheers.
Rob also runs his own recruitment company called sf group and a property business called Matrix. Three years ago Rob 3 set up a charity for disabled people called "The Tishie Yong Foundation", named after his sister who suffers from cerebral palsy.