Hit The Red Button For Poker

Paul Sandells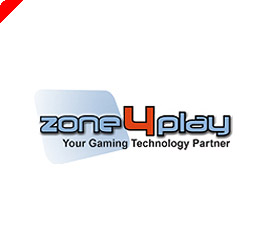 TV channel FIVE are set to launch their own interactive Texas Hold 'Em game via the red button on UK television handsets.
Satellite and interactive television viewers will probably already be familiar with the red button features on their handsets. The interactive world of games and entertainment has, almost inevitably, been joined by current media darling, poker.
Developed exclusively for FIVE by Zone4Play, the multi-player Texas Hold 'Em game will be first interactive television game of it's kind in the world.
The initial platform will be played on a "play for fun" basis. Real money will replace this in time following the newly introduced 2005 Gambling Act here in Britain.
Zone4Play will launch the game on three other television channels later this year, alongside developments for internet and mobile gaming in the comings month, the company expects to cover a market place of around 100 million users.
Idan Miller, Zone4Play's senior VP for marketing and sales explains "The potential for the deployment of our iTV product is huge. Offering UK viewers a truly interactive gaming experience is a big step for the company. We are delighted to provide FIVE's viewers the chance of an interactive poker experience from the comfort of their own living room."
Zone4Play also provide interactive services for casinos, scratch cards, fixed odds and lotteries as well as multi-player fun and skill games.
Ed note: Bet Direct Poker have a £25 bonus for new players and the softest cash action you will find on-line.