So Close For 'Action Jack'

Paul Sandells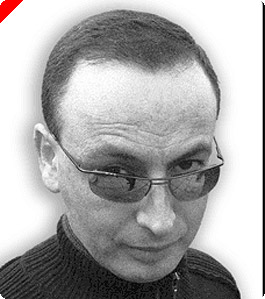 Paul Jackson has had an incredible year. The motor mouth from the West Midlands has simply gone from strength to strength. After winning a main event in Walsall at the tale end of 2004, 'Action Jack' went on to scoop the Cavendish Club Classic in Northern Ireland in April this year, collecting a cool £30,000.
But perhaps even Paul, the man regarded by many as one of the finest online tournament players around, could not envisage what was to happen in Monte Carlo, Monaco this week. The biggest event in Europe attracted a field of 112 runners. Each stumping up $25,000 for their seats.
Needless to say, this type of action attracts the biggest names and the biggest bank rolls from around the world. Chris 'Jesus' Ferguson was in attendance as was Erik Sagstrom, Kenna James, John Juana, Bengt Sonnert, Tony G. and outright winner, Phil Ivey.
Although Ivey took the spoils to land the $1,000,000 prize for 1st place. The British dominated the top placings with Englishmen, Paul Jackson and Marc Goodwin taking 2nd and 3rd respectively, earning themselves $600,000 and $325,000. Not a bad day at the office!
The event didn't pass without a touch of controversy. Tony G, who eventually claimed 8th place, was back on form after removing Hendon Mobster, Ram Vaswani. Raised voices and animated gestures followed, however, Tony G. and Vaswani were later seen in conversation and the matter has apparently been dropped. Tony G. later commented "I love to knock the mobsters out."
The final standings were:
1st Phil Ivey - $1,000,000
2nd Paul Jackson - $600,000
3rd Marc Goodwin - $325,000
Ed note: You can take on Action Jack at his regular haunt, Ladbrokes Poker and claim a $100 bonus.