Faced With A New Poker Game

Paul Sandells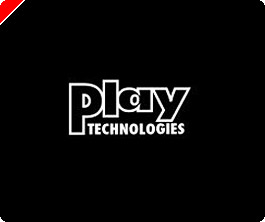 Edinburgh based Play Technologies have announced the launch of their new video game, Poker Face. This game goes far beyond the ability to just play cards.
"All the excitement and skill of a real world poker game" a bold promise from Play Technologies regarding their new poker video game, Poker Face. With the majority of poker video games concentrating on just the cards and betting, Play Technologies have gone a step further and introduced a unique set of "tells" and body language for player's opponents.
John Sykes, Managing director of Play Technologies explains "Your ability to guess what other players are up to, the risks of bluffing and the consequences of losing, play a huge part in the game of poker." He continues "What we're doing with Poker Face is recreating these exciting aspects of the game. To bring about a compelling new way to enjoy video game poker."
Certainly, this sounds promising. Along with a unique narrative thread running throughout the game and some amusing characters like card sharks and femme fatales, the game could be one of the biggest poker video game hits of recent times.
Poker Face is being developed for the PC and Sony PSP and is set for release in 2006.
Play Technologies was founded by John Sykes in 2005. The company is focused on creating new intellectual properties for use within the video games market.
Ed note: You don't need to have a good poker face to play at Bet 365 Poker.