An Interview With Simon ACES Trumper

Paul Sandells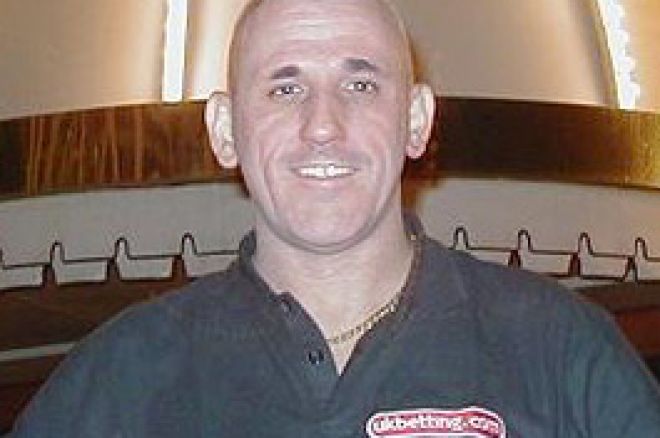 Popular UK player, Simon Trumper, has been under fire recently. We tracked him down to talk about his critics, the WSOP and Late Night Poker.
Paul> Hi Simon, thank you for talking to me. Where are you right now?
Simon> I have just returned from the festival at Luton, played four events, one final, not good enough!
Paul> You recently returned from Las Vegas. How was this year's WSOP for you?
Simon> My best ever, I played ten events, cashed in the $2500 No Limit and made the final of the first ever $10,000 Pot Limit Omaha, I came 5th for $93,060.
Paul> You have achieved so much in poker, is a World Series bracelet now your 'holy grail'?
Simon> It used to be, and it will always be a goal, but now I feel I need to win a major event, minimum of £3000 / $5000 entry as everything I previously achieved, apart from my win at the Master Classics in Amsterdam last year, is a while ago now.
Paul> There were some stinging attacks on you recently by various players and poker forums. You appear to have bounced back from those. At the time did this attention have any negative effects on you personally, or your game?
Simon> During the Omaha, I managed to ignore the majority of the attacks. However, after it really got to me and sadly my alopecia has returned and I am back to shaving my head. I learnt along time ago that once you have some success you become an easy target and there are people out there who just want to bring you down. Luckily I used to earn my living in sales and I am able to take criticism and self motivate.
Paul> You're a well known face and voice on UK television, are there any shows coming up which you've worked on?
Simon> I have just finished recording a new series called Late Night Poker Ace with Jesse May. It sets out to find the best British amateur, there are 9 shows and it will air on Channel 4 starting on the 30th August, three nights a week, finishing 15th September. I really enjoyed doing it and we recorded 28 hours of commentary live, where as the original Late Night Poker was post edited. They will end up with around 9 hours of poker and I hope that it will be entertaining as well as educational. I used my expertise to spot tells and pre-empt players actions, how much will be cut I don't know, but there should be enough to give the commentary a different feel, no doubt I will soon find out on the various forums whether I did a good job or not!
Paul> The original Late Night Poker shows are often re-run on TV here. You must look back fondly on those times. Are there any memories, apart from winning, which you can share with our readers?
Simon> I don't think I have ever played a tournament where all the players have shared such a cameraderie. Most shows, someone was running a book and while the heats were being filmed we were able to watch on a big screen in another studio. There was always a private game held at the hotel and players ranged from Phil Helmuth to Stephen Fry and Ricky Gervais. The staff at Presentable really looked after us all and made it a fun experience. There is a new show being filmed at Presentable in the Late Night Poker studio in October using the same format and I hope to be in it.
Paul> I'll look forward to that one. You recently launched a blog on your website. How has the response to that been?
Simon> To be honest apart from the Greenstein incident, it hasn't made a lot of difference, I have never advertised the site and I am not writing regularly enough to keep people interested. When things are running bad I have enough to do writing my diaries also, unlike Daniel Negreanu, I have no interest in talking about my private life or political or religious beliefs. I have considered, in the future, writing some anecdotes from my ten years of playing, but will see.
Paul> What is your upcoming schedule looking like?
Simon> Off to LA on Tuesday 16th August for the WPT at the Bycicle. Playing at least two side events and will be back on the 2nd September. Then I'll be at Star City in Birmingham, followed by the EPT in Barcelona and London.
Paul> Plenty to look forward to there then. Finally, is there one piece of advice you would give to a new B&M tournament player?
Simon> Read my diaries and learn from my mistakes lol, no seriously, ask questions from experienced players. Analyse your plays after and always remember this: "think before you act"
Paul> Thank you very much Simon, all the best to Mathilde, see you soon.
Please read another interview with Simon Trumper from PokerNews.com