No days off for Bet365!

Tony Bromham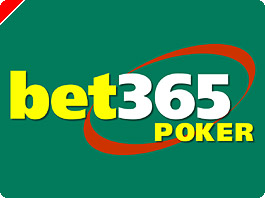 Bet365 Poker continues to do as its name suggests - provide entertainment all year round. Like several other leading poker rooms, it gives its members access to the large field of players using the Prima Poker network, that famous stamping ground of the Hendon Mob, albeit that fearsome foursome use a separate entrance as befits leading mobsters!
This month Bet365 have again announced a deceptively simple scheme for its players, old and new, to pick up a quick and easy $100 in poker chips, repeating its successful campaigns of October and September.
With no onerous deposit, wagering or withdrawal restrictions, players just need to keep their wits about them at the tables, play their usual game and pick up the loose chips 10 at a time. It doesn't take long to plough through the hands at Prima tables.
Of course, Bet365 is a very big player in the sports betting market and there will doubtless be money flying back and forth between the poker room and the sportsbook. For those sporty gamblers looking for better value than a Chelsea win next week, they could do worse than take some longer odds using the free chips for potential gain with no pain.
Mind you, if you are joining Bet365 Poker to access these chips, you first have to use up the playing time needed to qualify for the introductory $50 of chips also on offer.
And while its players are earning their chips, Bet365 provides the usual wide range of satellites enabling qualification into the January EPT Scandinavian Open along with the famous Rounders tournaments and other assorted paths to riches, albeit paved as they are with rogue cards and questionable playing tactics (from your opponents of course).
It's a not always a hard life playing poker!