Online Slots UK: 20+ Slot Games to Win Real Money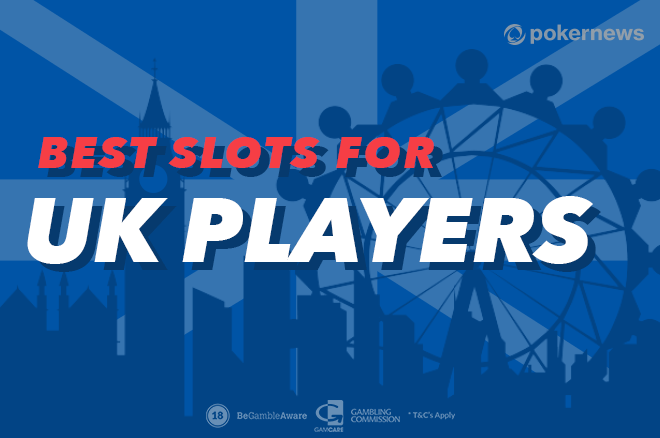 According to the United Kingdom Gambling Commission (UKGC), there are 181,309 gambling machines in the UK1
Online Casino games in the UK account for 37.3% of the total gambling market share
On this article, you find a list of all the most popular online Slots in the UK
There are so many Slot games you can play online in 2019, that finding the best ones is not an easy task.
Some games come with stunning graphics and animations but kill all the fun with ridiculously low Return to Player rates (RTPs).
Others give you higher chances to win something but look like they just came out from a shop in Camden Market:
They look weary, tired, and expensive.
To help you find all the best online Slots available in the UK, I compiled a list of the very best games you can play in 2019.
All the Slots on this page are available at online Casinos approved and licensed by the United Kingdom Gambling Commission (UKGC), so you can play being safe in the knowledge that everything is legal and as regulated as it should be.
The article opens with a full list of the best online Slots followed by the description of each and every game.
All Slots are available for free and for real money play. It's up to you to decide if you want to play the demo version with free (virtual) money or jump on the real thing right away.
Either way, you'll be asked to register to play. The registration is 100% free (choose your nick, enter your email, and go) and it guarantees you a welcome bonus, should you decide to try the real money play.
Do keep in mind that t&cs apply on every bonus you unlock and activate. From the free spins you get on signup to the match bonus you receive as you download a Casino app, you'll have some wagering requirements or some other conditions that apply to your winnings.
The Best Online Slots in the UK: 2019 List
Call of the Valkyries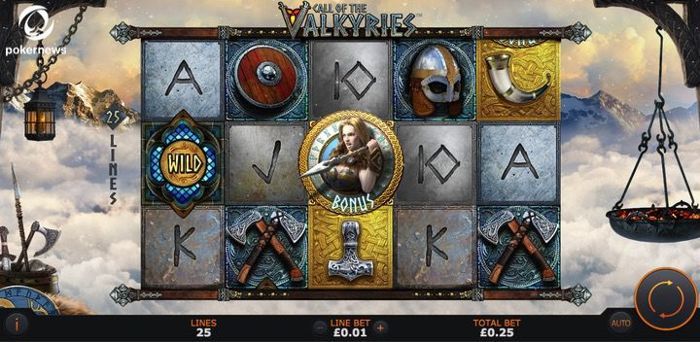 For excitement and adventure across an ancient Norse landscape, look no further than Call of the Valkyries.
This awesome online slots game for UK players plays like an epic quest, wherein you as a Valkyrie are tasked with recruiting the best warriors in all of Norway and taking them to Valhalla.
This 5-reel, 25-payline slot game is simple to get the hang of Watch out for bonus features which add wilds and free spins.
There's even a Call of the Valkyrie pick your prize round for those lucky enough to unlock it. The 97.1% RTP isn't too shabby, either.
Vikings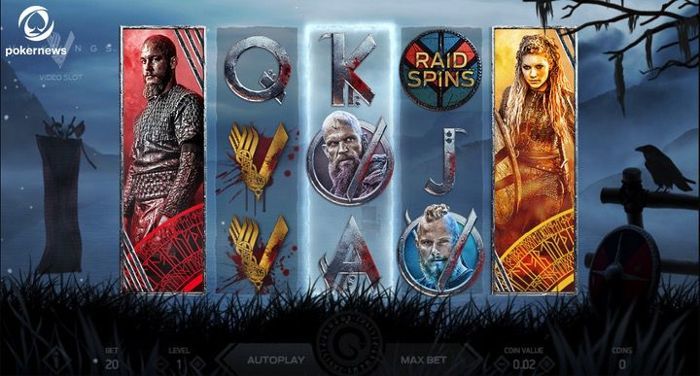 Can't get enough of the northern landscape? Vikings is definitely one of the greatest slot machine games for UK players who love their history channel.
That's because this game follows the famous television show almost to the T.
NetEnt really did their homework on this 5x7 soon-to-be-classic. It features an RTP of 96.05% and 243 ways to win, which goes up as you progress through different modes.
During Raid Spin mode, you'll have a whopping 78,215 ways to win. Welcome to Valhalla.
Age of the Gods: Mighty Midas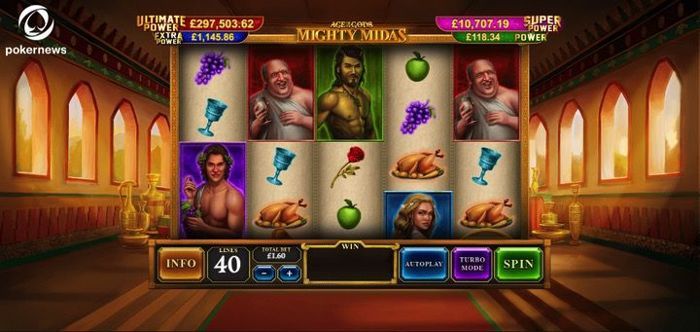 Playtech wants to bring us back to ancient Greece with this King Midas-themed online slots game, and they're doing a pretty good job.
With 5 reels and 3 rows, there are ample chances for your touch to emulate that of the fabled king.
Fun Greek graphics and an RTP of 96.34% serve to transport you back in time, making Age of the Gods: Mighty Midas A must-play for mythology buffs.
Justice League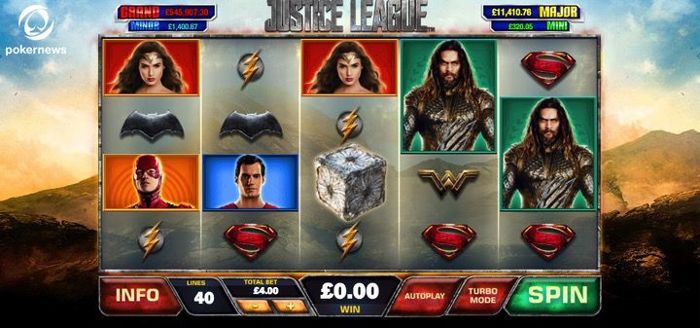 Everyone's favorite heroes are back at it again with Justice League, one of the best slots online today.
Wonder Woman, Batman, Superman, and even Aquaman star in this action-packed UK slots game.
Expect the kind of game that Playtech is good at. High variance, great graphics, and an RTP of 96.33% all serve to help make Justice League a great progressive slot for superhero fans.
Glory and Britannia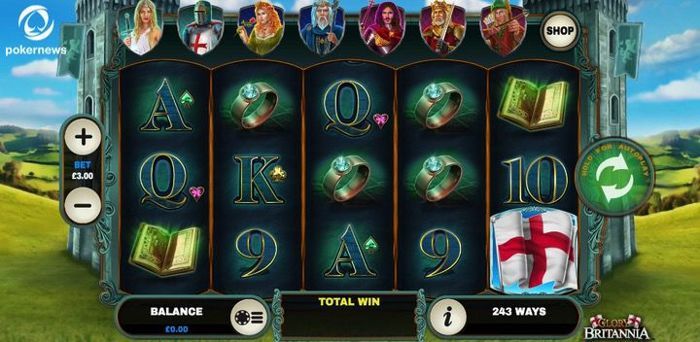 If you're all about medieval Britain, Glory and Britannia could be one of the best UK online slots for you.
Expect lots of jousting and a nod to classic British folklore—characters like Robin Hood, King Arthur, and Guinevere all make an appearance in the game.
Fun graphics and cute animations dot the game, which regales your ears with the sound of the lute as you progress. Expect a fun and lighthearted experience unique to the UK.
The Great Reveal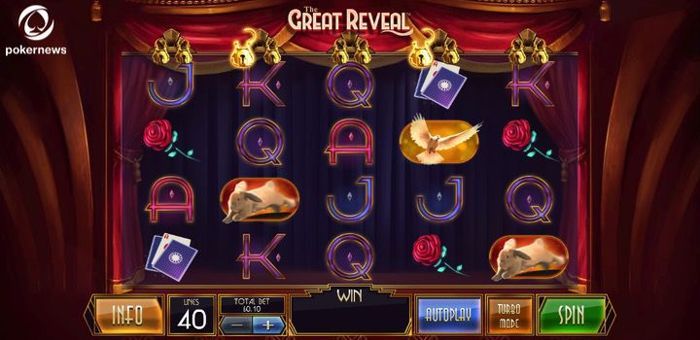 The Great Reveal is among the best magic-themed slot games of all time. 5 reels spin hypnotically as a colorful cast of roses, rabbits, magic hats, girly wilds and other retro magic paraphernalia align along the 3 rows to bring you 40 possible paylines.
With an RTP of 97.5%, this game does have potential. More than that, it offers unique graphics and a theme you don't see every day, making it a great way to while away the afternoon.
Starburst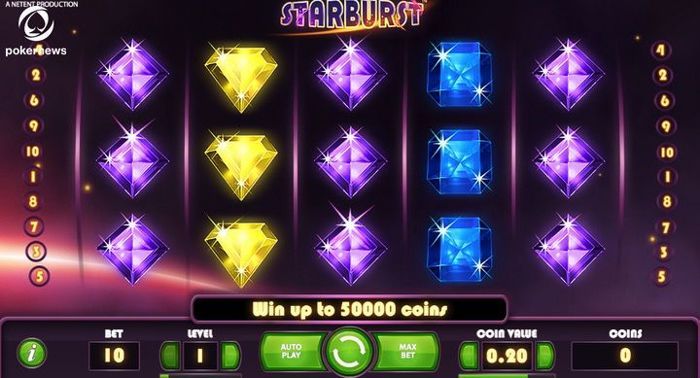 Gazing across the night sky is fun, but shooting through the galaxy is even more fun.
And traveling at warp speeds through space while a dazzling display of alien jewels avails you isn't just a possibility with Starburst from NetEnt, it's a guarantee.
5 reels and 3 rows spin rapidly to bring you the flashy arcade-game feel of days gone by, and a spacey soundtrack (plus an RTP of 96.1%) provide even more incentive to play.
Book of Oz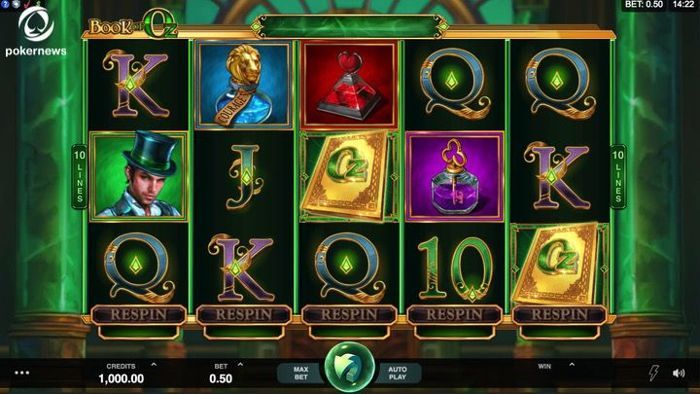 Microgaming has managed to throw together the best Wizard of Oz-themed online slots game in the UK.
Surprise surprise, you'll be seeing a lot of green come out as you journey across this magical landscape towards Emerald City.
10 paylines might be less than you're used to, but the game does have its fair share of cool bonus features—you need only 3 wilds to trigger the bonus game, and the RTP is slightly above average at 95.5%.
Wild-o-Tron 3000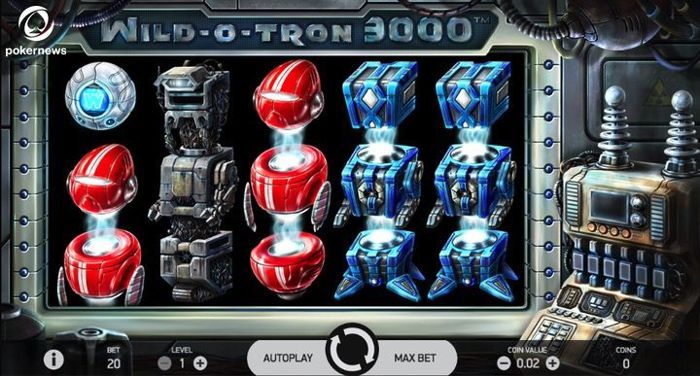 The name might make you laugh, but Wild-o-Tron 3000 offers some serious fun. It also offers a unique theme based in a 1660s robot laboratory with elements of sci-fi.
You'll spin 5 reels and 3 rows to (hopefully) get in on the 40 paylines.
As far as fun and easy online slots go, NetEnt has created a simple an extremely playable masterpiece here.
A 96.01% RTP serves to sweeten the deal, as does the potential to win 500X your bet on each spin. Expect to see robotic favorites like Wall-e and other rusty friends.
Showdown Saloon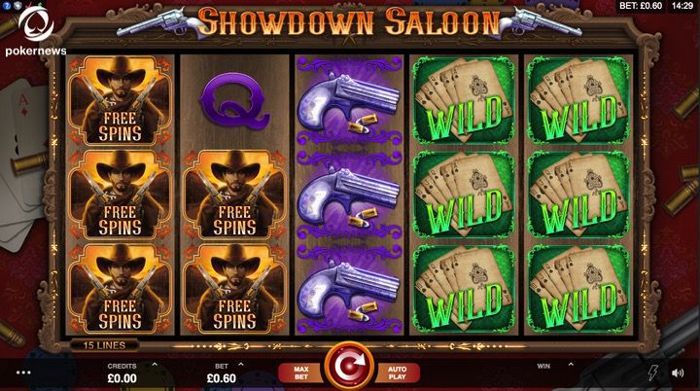 We've been searching for a satisfying wild west game for a while now, and Showdown Saloon delivers on all fronts.
With 5 reels, 3 rows, and 24 paylines available (plus an RTP of 96.05%), the game offers plenty of opportunities.
However, the real draw here is the fun theme. Whiskey, cowboys, pistols, poker chips, and other western-themed icons adorn the screen while western music makes everything a bit more exciting.
Solar Disk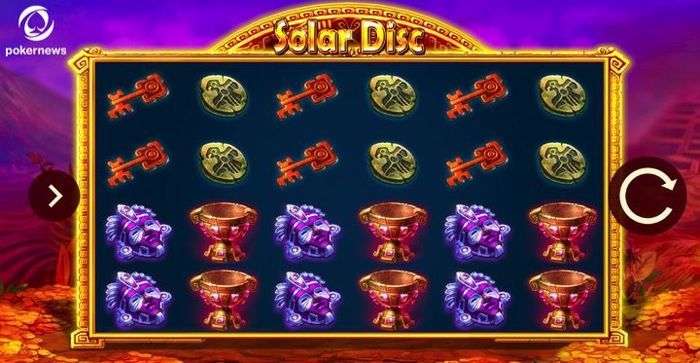 If you're playing slots online to win real money, you might as well have fun while you're doing it.
The Ancient Aztec-themed Solar Disk slots game can help you out with that. The game is surprisingly historically accurate, displaying the god of war Huitzilopotchli and a number of Aztec symbols.
If you're into that sort of thing, you'll enjoy animal symbols like jaguars, bears, and of course, the famous Aztec solar disk. 6 reels, four rows, 26 fixed paylines, and a 96.01% RTP definitely put fun on the menu with this game.
Who Wants to Be a Millionaire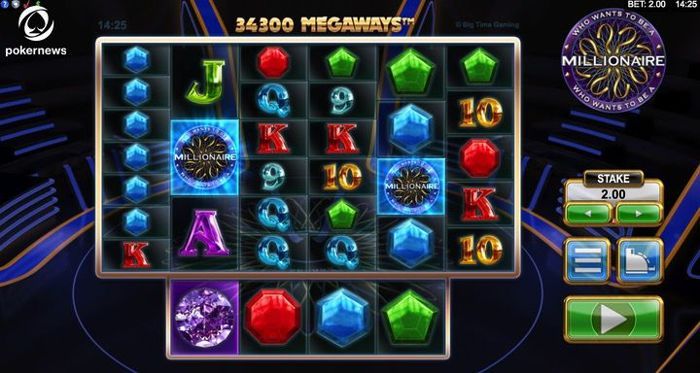 This UK slots game is themed after the famous American game show.
It's a progressive jackpot with 50 paylines and an RTP of 96.24%. The background truly is based on the game, with themes like phone a friend, ask the audience, and 50-50 all being incorporated.
Who Wants to Be a Millionaire is a highly volatile game with a lot of potential to win. But we'd be happy simply for the nostalgic soundtrack and truly interesting gameplay—that's where the fun is.
Siberian Storm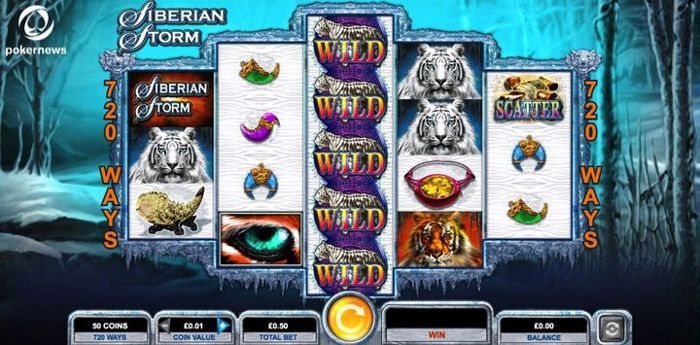 If you're an animal lover, this is definitely one of the best online slots in UK for you.
Siberian Storm has super-high volatility, and it's nothing short of majestic. The Siberian tiger theme adds class and style, while the shades of snowy white coloring give you a feel for the game's namesake land.
This game has 5 reels, 720 paylines, and an RTP of 94.26%. It also has cool features like a ton of free spins. By getting 5 "eye of the tiger" symbols, you'll have the chance to win up to 200 free spins.
Galactic Streak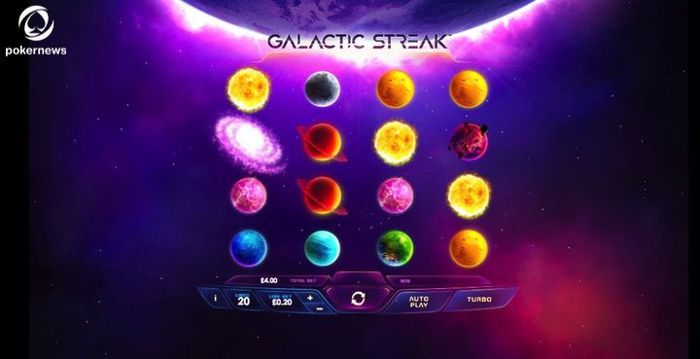 If you're searching for an out-of-this-world online slots experience to play fro the United Kingdom, Galactic Streak might be the slot machine for you.
This slot game definitely has a few tricks up its sleeve. 4 reels and 4 rows might not be what you're used to, but 20 paylines more than make up for that.
With an RTP of 95.95% and tons of astronomic symbols, space buffs will love it. The game has a simple layout with gorgeous colors reminiscent of towering nebulas and smoldering suns.
It also has tons of spacey wilds and multipliers, some of which are programmed to stay in place the entire round!
Monopoly 250K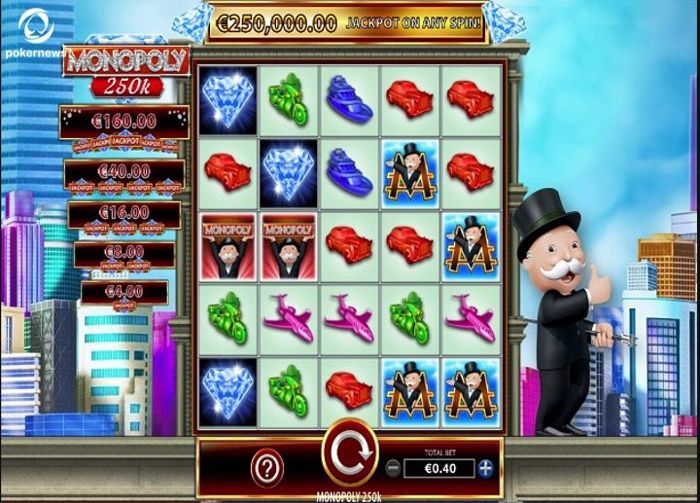 As you may have guessed from the name, Monopoly 250K gives players the chance to win 250K. This progressive is set on a standard 5X5 grid with 40 paylines, and does also offer smaller prizes of $10,000 for regular spinning.
Based on the popular board game, this online slots game will make you nostalgic for childhood family game night. Interesting and fun concepts within the game include Monopoly-themed bonus rounds like the Railroad Bonus Game, and the Mr. Monopoly Wild.
With an RTP of 95.39%, what's not to love?
The Nutcracker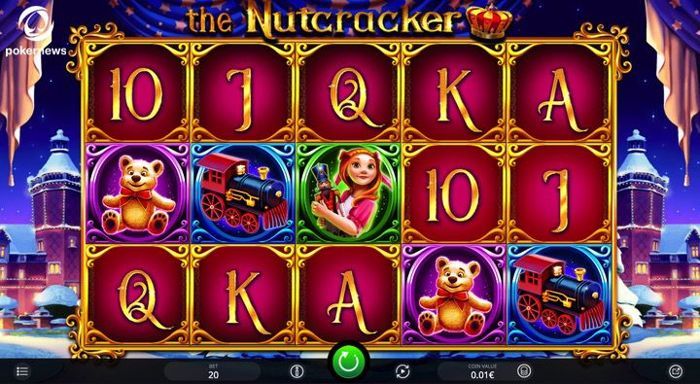 In the true holiday spirit, iSoftBet has recently given us The Nutcracker —but just because the holidays are over, that doesn't mean you can't still play this awesome game.
Based on the famous wintertime play, The Nutcracker delivers with trains, teddy bears, sugar plums, and an RTP of 95.97%.
None of the other casino slots have the ability to instill a sense of Christmas spirit like this one. It's definitely worth giving it a shot—who knows what could happen?
Luminous Life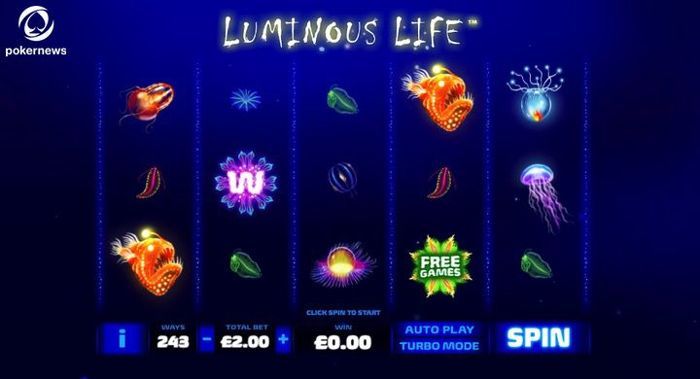 If you've ever wanted to explore the ocean floor, now's your chance. You can dive deep down under the waves with the Luminous Life online slots game, searching for glowing underwater creatures and collecting their corresponding prizes.
Watch out for the glowing W (the wilds symbol) and the Luminous Re-spin feature, which gets triggered every time you hit a winning combo.
With an RTP of 94.44%, 5 reels, and 243 paylines, that may not be so hard.
5 Ninjas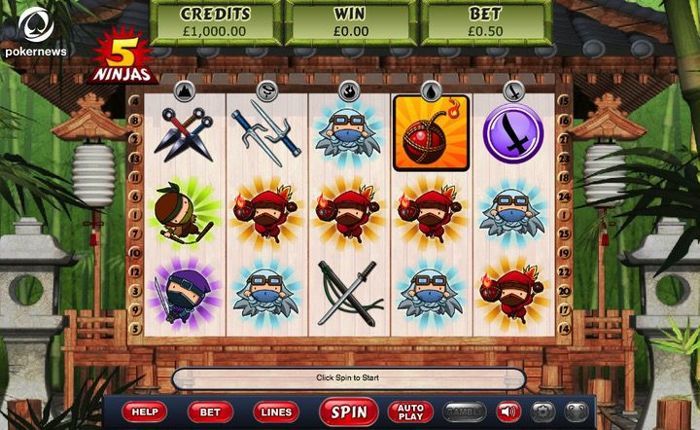 If you're an aspiring martial artist, you'll love the 5 Ninjas slot game from Eyecon.
This exciting and fast-paced game is full of swords, fighting ninjas, and coins. You won't have a dull moment—5 reels, 3 rows, and 25 ways to win will captivate you for hours.
This game has an RTP of 95.2% and is packed full of prizes, extra spins, and bonus rounds to keep you on your toes. Have fun with the special ninja pick-your-prize bonus round, which allows you to choose between hidden prizes.
El Jackpotto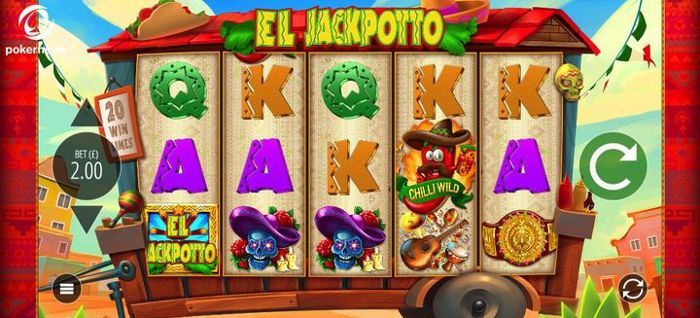 One of the most action-packed online slots UK has on offer, El Jackpotto also has one of the most amusing storylines.
You'll follow the tale of Senor Burrito, a burrito vendor who moonlights as a fighter, as you spin the reels in this 5x3 grid.
Watch out for his squirting sauces, which have the power to land you free spins, wild symbols, mystery prizes, and even bonus game rounds.
With 20 paylines and an RTP of 96%, you'll have plenty of chances to win and laugh as you play.
88 Fortunes
This Chinese-themed powerhouse of a game is absolutely stuffed with activity—the similarities with other slot games end with the 5X3 grid. There are 243 ways to win, and four jackpots to aid you in your quest.
Gold symbols abound and have the potential to multiply your winnings by up to 2,272. You'll also love how easy it is to get free spins with high-paying symbols—and if you're into lucky turtles, boats, and coins, this is the game for you.
The 96% RTP definitely adds to the excitement.
Treasure Fair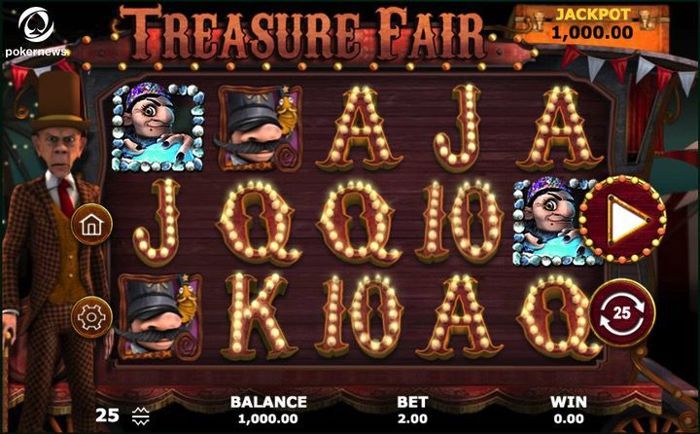 The Treasure Fair theme is one of the cleverest of all the UK slots online, but it's not for the faint of heart—this creepy take on the fun fair of every child's dreams is controlled by a dark overseer and his comical pet monkey.
The progressive jackpot gets large, and the 5-reel, 3-row game is easy to play. The RTP is 94.82%, but gamble feature, exploding wilds, and a cool Wheel of Fortune bonus game are easy to trigger and multiply winnings.
Double Stacks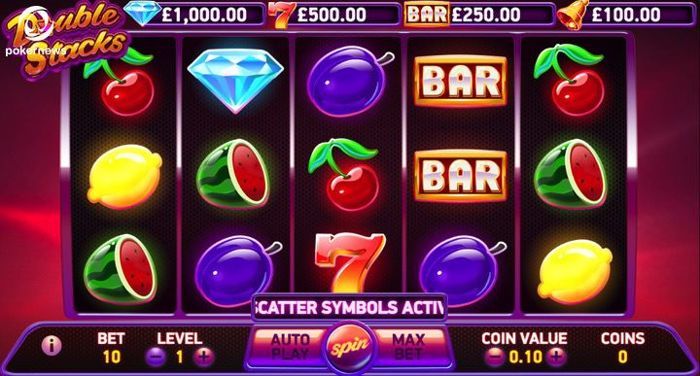 Double Stacks is the closest you can get to Vegas without actually flying there. This 5-reel, 3-row game has 10 paylines and a ton of bonus features set among classic Vegas symbols like cherries, diamonds, sevens, bars, bells, and more.
You could get double the value of your symbol with the Double Stack feature, which offers free spins in addition to the bigger payout.
This game is simple, with great graphics and an RTP of 96.10%.
White Rabbit Megaways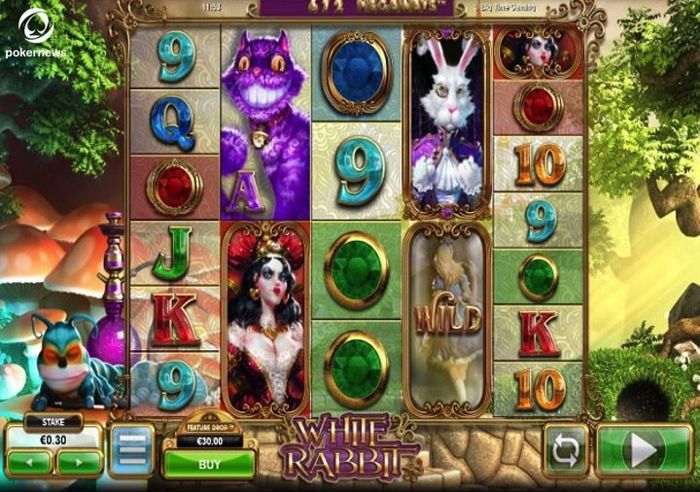 Want to follow Alice down the rabbit hole? White Rabbit Megaways is your key to doing that.
This fantastical online slots game combines all the characters you've grown to love—the queens, the rabbit, the Cheshire Cat, Mad Hatter, and more—with 248,832 possible paylines across 5 reels and a massive RTP of 97.72%.
Land a white rabbit on the second, third, and fourth reels to activate the free spins feature.
Watch out for the Caterpillar, who comes out every once in a while to give you free wilds.
Asgardian Stones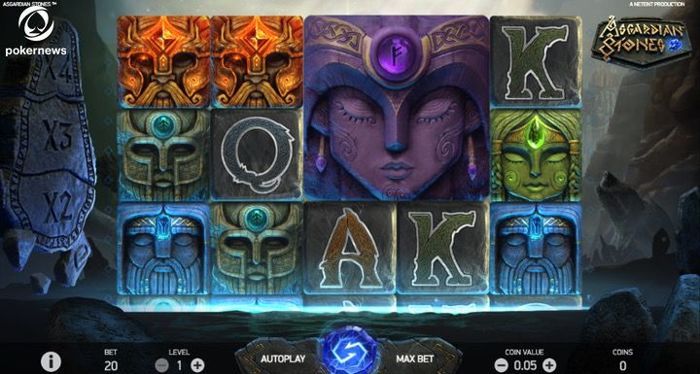 Asgardian Stones is a Norse-themed online slots game perfect for newbies and seasoned players alike. The layout of the game is simple, with 5 reels and 3 rows, along with a standard 20 paylines.
However, the abundance of special features (and the RTP of 96.31%) make it great.
NetEnt doesn't disappoint with their Avalanche feature, which rains down new symbols on the reels whenever you hit a winning combo. There's also the Colossal Symbol feature, which grows your symbols to gigantic proportions and increases your multiplier.
Wheel of Fortune on Tour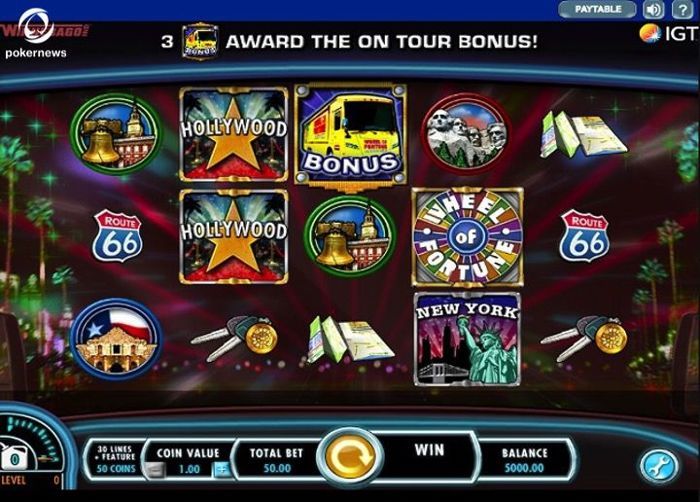 Want to take a vacation to the United States? Well, now you can with Wheel of Fortune on Tour.
This 5X3, 30-payline slot game will spirit you away to famous American sites while you test your luck. Special features take time to unlock, but they're worth it when they do. An RTP of 96.6% sweetens the deal.
The On Tour bonus feature will give you the mileage you need to get free spins, extra wilds, and chances to win top prizes. The Level Up feature is now one of IGT's staples, allowing you to unlock further features as time goes on.
How to Play Online Slots?
On this page you find links to play each of the UK slots in the list. Once you click on a link, you have two choices.
You can play the games for free in demo mode or you can try to win real money in the real money mode.
In both cases, you will be asked to open a free account on the platform where the Slot machines are.
What Online Slot Pay Real Money?
All the Slot machine games on this list are available for real money play, meaning all these online Slots pay real money.
Please keep in mind that you need to be 18 (or more) to play at an online Casino in the UK and that you should never play more than you can afford to. If you need help to understand when to stop - I suggest you visit this page on the BeGambleAware official website.
What Are the Best Online Slots to Play?
All the online Slots on this page are great games, although the different themes might make you prefer some games over some other ones.
If you don't know from what Slot to start, pick one with the highest RTP. This way you have more chance to win.
What Bonuses Can I Get to Play Slots?
I did not ad any specifics about the bonuses you will receive on signup because the offers change way too often for me to keep track of everything. Online Slots sites (and UK Casino sites are no different in this) offer promotions ranging from the regular 1st deposit bonus that you activate with the min deposit, to free spins on selected Slots.
If you want to know more on how to activate the bonuses and what is the deposit required to deposit and play, do click on any of the links on this page and read all the info available in the promotions page.
The promotion presented on this page was available at the time of writing. With some Casino promotions changing on daily basis, we suggest you to check on the site if it still available. Also, please do not forget to read the terms and conditions in full before you accept a bonus.