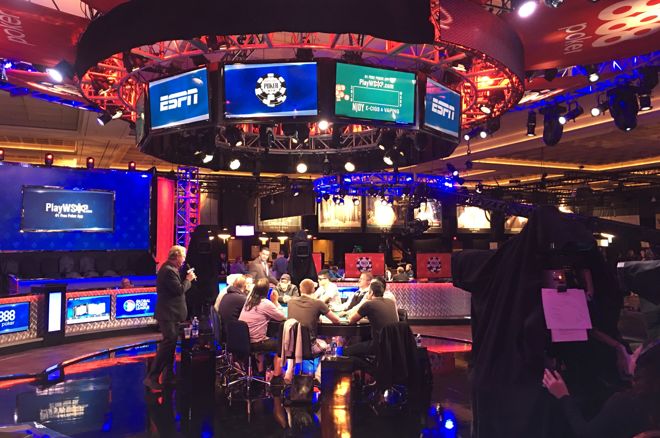 A common poker- related question that pops up on forums and in magazines is what poker variant should I play? Often, players have narrowed their choice down to two possible formats: (1) Cash games or (2) tournaments. But which one is better? The answer, like with most other poker- related questions, depends on a number of factors.
Let's pretend that you have decided to play No Limit Hold'em but you can't make your mind up. Should you play cash games or chance your arm at tournament poker? To help you in your decision making, we would urge you to make a list of what you perceive to be your poker strengths and weakness. Doing this can help make your choice easier; for example, you may lose concentration after an hour or so of playing which would make participating in multi-table tournaments a bad idea as they can often take several hours to complete.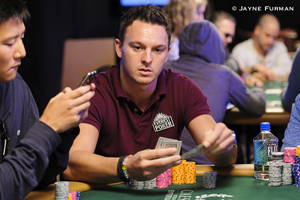 Once you have finished your list, take a look at the pros and cons of each format and see if your own strengths, weaknesses and personal circumstances align better with one poker variant or another.
These are the most commonly acknowledged pros and cons of both Cash Games and Tournament poker:
Cash Game Pros
• Flexibility: Cash game players have the ability to dictate their own schedule and some players revel in the freedom that affords.
• Consistent money: They say that cash is king and in poker, cash games will yield you the most consistent money. Sure, tournament players can win huge sums from one tournament, but even the very best professional players suffer massive losing streaks in between a few highlights.
• Game choice: Cash games are still by far the most popular variant of poker. Online, there are hundreds of tables that run 24 hours per day, 7 days per week. In the live arena, cash games are easier to access and run continuously, especially in busier casinos.
Cash Game Cons
• Potential for large losses: When you enter a tournament, all you can lose is the amount of money it has cost you to buy in. However, in a cash game, you can lose your entire bankroll in a single session if you're not careful!
• They can be difficult: The standard and skill of cash game players has increased massively in recent times simply because cash games are still where the money is. As you progress through the stakes, weak players become few and far between meaning you have to become extremely good to turn a profit once you reach a certain limit.
Tournament poker is one of the most exciting forms of the game and one that gives you the chance to turn a small investment into a massive sum of money.

Although there are thousands of tournaments running every week on various online poker sites, nothing beats the excitement of sitting down in a real life casino, feeling the cards and chips in your hands and competing for huge cash pots.
Tournament Pros
• Potential for a huge win: One of the biggest lures of tournament poker is the chance to turn a small investment into a much larger one, and in record quick time.
• Fame: Although the top cash game players receive plenty of recognition, tournament players receive all the accolades and glory from the poker community. If you want to become a well-known player then finding success in tournaments is vital.
• Competition: Some people thrive when they are competing in a tournament because you actually get to win and say "I finished in first place." This doesn't happen in a cash game.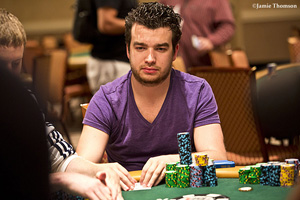 Tournament Cons
• Variance: Tournament poker is a volatile environment where you can suffer major losing or breakeven streaks. It is common to go 30 or more tournaments without making it into the money places and you may not reach a final table – where the majority of the money is – for 100 tournaments or more.
• Time consuming: Do not play tournament poker if you have little free time available to you. Some of the larger tournaments can take upwards of 10 hours to complete, hardly ideal if you have to get up for work the following day!
There are many more pros and cons for each poker variant but one man's meat is another man's poison. That's why it's vital to sit back, analyse your strengths and weaknesses honestly, and decide which one's right for you.
One of the great advantages about online poker is that many sites run cash games and tournaments with tiny buy-ins, meaning it won't cost you the earth to